The Association "Club Amici Salvatore Quasimodo" has been created in 2003 to promote the work of poet Salvatore Quasimodo, literature Nobel Prize 1959. It has a no-profit agency of management of the web for the literary park Salvatore Quasimodo of Roccalumera. its propose being to promote the work of poet Salvatore Quasimodo, 1959 literature Nobel Prize 1959.

The park has been finances by the U.E. (funds "FERS"), and have as intermediary subjects: Development Italy Ltd. (Publishing Company for the funding on the enterprises), the Nievo Foundation and the Italian Touring Club.

The "Friends Club of Salvatore Quasimodo" was born from the experience of the International Association "Impegno Civile" with legal office in Messina, which has been pander of the prestigious project by the of Presidency of the Council of Minister.

Of the 250 projects presented in front of the European Commission only 17 have been object of financing and the project "Quasimodo" was fiercely on the tenth position.

The project "Literary Park Quasimodo" that has been brought at execution with notable personal and financial engagement of the members, asked conspicuous internationals to consent the full take-off, still less of services directed of your publicizing and greater capacity of penetration and diffusion.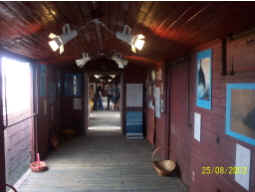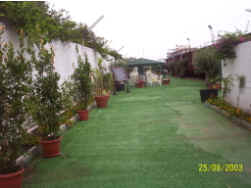 The old railway station of Roccalumera, were of the Poet Salvatore Quasimodo' father worked, is now the center of the park library. It has been transform into museum-garden Quasimodiano where are exhibited, together of a family photographic rum, the images of the celebration of the Nobel Prize award.

The Association matured further experiences: obtained the project financing for the creation of a professional orientation center (guideline), and for criminality and drug use preventing services, recreational and educational services trough the Sicilian Region, on a measure on third sector. It also participated to the projects " Socrates", "Leonardo Da Vinci", and a important project named "Medea" proposed together with the Municipality of Messina. This last one mentioned has the objective to facilitate the professional insertion, make the quality of the formation and their access, to untie the contribution of the formation at the innovation and to untie the competitiveness and the entrepreneurship on social sector. The Association unrolls activity of life long learning and it also works on the diffusion of the culture both for the territory and for the tourists that visits the park. As for the attribution of score indoor of valuation of the formation credit for the exam of State as for law, it certifies formative credits for students that participate to park didactic activities, opened to all (children, young, adults).