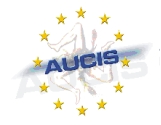 I n v i t a t i o n
We would like to invite you to participate at a preparatory visit planned at Taormina (Sicily), from 2 till 7 March 2007, for a Grundtvig 4 Dyslexia Network.
The aim of this gathering of interested parties is to form partnership, to lay-down the project content, and above all to have a brainstorm that will enable us to send in the first project by the end of the march 2007
We should be very glad when your organitation would participate at the preparatory visit and at the planned dyslexia projects in the Grundtvig 4 Programme.
In attachment you find the programmes of the preparatory visit planned.
You can apply for a grant covering all the travel and accommodation costs of this visit at your national Socrates agency; more information: http://ec.europa.eu/
If you should have any question, donít hesitate to contact us: aucis@email.it
Best regards
General Director President
Avv. Carlo Mastroeni Prof. Fedele Fortunata